About the Company
The company is well managed and smoothly run by experience and professional board of directors, who have vast knowledge and expertise in the field of manufacturing, and operations.
Vision
To remain a significant player in the chemical industries by means of quality products by following the Principles of integrity and continuous innovation for customer satisfaction.
Mission
To provide quality products with unparalleled support services by highly trained and well motivated work force through best practices and value creation.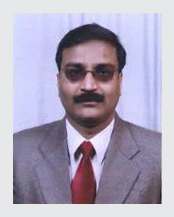 Director: KSJ Techno Services Pvt. Ltd. Director: KSJN Chemicals Pvt. Ltd. Proprietor: KSJ Technocrats
Age: 49 years
Qualification: B.E. (Chemical) Hons.

Experience: 28+ Years of experience in Operation, Design & Engineering and execution of Chemical plants mainly Caustic soda plants, Chlorine based projects and Sulphuric Acid andallied industries.
Horem ipsum dolor sit amettetur ing elit. In mollis erat mattis neque cilisis, sit amet ultries wertolio dasererat rutrume. In mollis erat mattis neque cilisis, sit amet ultries wertolio
Korem ipsum dolor sit amettetur ing elit. In mollis erat mattis neque cilisis, sit amet ultries wertolio dasererat rutrumwer. In mollis erat mattiseryol neque cilisis, sit amet ultries wertol